Leased Ad Space
simple, fast, effective traffic
JOIN NOW
$9.97 will get you
A Recurring Solo Ad
Commissions paid since launch
over $271,348
The #1 Problem of Affiliate Marketing...(and the Solution)
Published by Mike J Anthony — 1-16-2018 at 11:56 PM UTC
---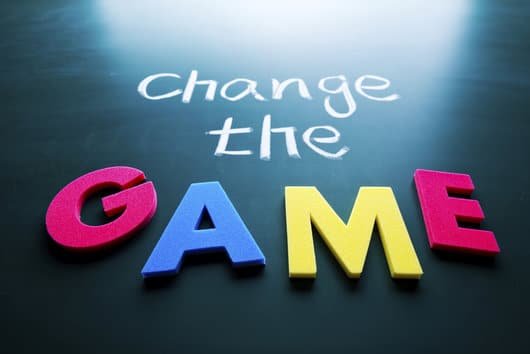 Affiliate Marketing is the most commonly used business model of online entrepreneurs. Why?
Because you do not have to create your own products. Instead, you make a commission from selling someone else's products.
Amazon probably has the most successful affiliate program on Earth, as it was the first to launch an affiliate program on the Internet in 1996.
So far, so good, right?
For this article, I am going to assume we are talking about affiliate models with high ticket commissions from high quality digital products, not low ticket commissions from physical products, like Amazon.
High quality, high commissions or not, affiliate marketing still has a problem…
The #1 problem facing affiliate marketers is that you still have to turn leads into sales. This is a process called "conversions", and without it, the whole business model falls apart.
Here is an excerpt from a multi-million dollar high ticket affiliate marketing company's blog:
"With the internet, you can sell to a lot more people in a shorter space of time. However, it's typically more expensive because of the cost of marketing, and it's more difficult to convert someone into a high ticket buyer without the personal connection." (emphasis mine)
So even a successful affiliate marketing company, if its telling the truth, will tell you that conversions are difficult to come by and the costs are high.
This is exactly why 90% of affiliate marketers fail and only 10% succeed on average.
So, not only does an affiliate marketer have to overcome turning a lead into a sale, but they also have to overcome the high costs of doing that, if its done at all.
Its not that its not a good business model…it is, as Amazon has already proven. But most people do not know how to turn leads into sales.
Unfortunately for affiliate marketers, this is the only way you get paid. So once they find out they cannot turn leads into sales with any consistency, they give up and quit.
But what if you were able to CHANGE THE GAME, and not have to convert any leads into sales at all, and you still got paid?
Wouldn't that be a dream-come-true for would-be affiliate marketers?
Some of you are probably thinking, "That's why others go for the CPA, or Cost Per Action, business model".
Because CPA marketers only need to get the lead to take an action, like fill in an email address, to get paid.
But CPA marketers still have to get started from scratch and overcome the high costs of marketing.
So, again, what if you didn't have to worry about converting leads into sales OR the high costs or marketing…and STILL GOT PAID?
That's exactly what one marketing company is doing.
This company is changing the game by allowing a limited number of people to share in the profits of an already existing and profitable million dollar company without starting from scratch, without having to convert leads into sales, and without the high costs of marketing.
All these chosen people have to do is plug into this company's system and bring leads through its doors. The company then uses its vast resources to convert the leads into sales itself, and pays you for the leads you brought in.
It also provides everything you need to get started, plus training on how to get leads, plus mentorship, and more.
If you could buy into an already proven, successful business and get paid for bringing in leads at a fraction of the costs, why wouldn't you?
This is much better than going it alone, trying to use your own limited resources to convert leads, and becoming one of the 90% of those who fail at affiliate marketing.
Currently, this company, which is not an affiliate marketing company, is looking for Partners and Apprentices to help them grow and become one the biggest players in the world in their field.
Here is where you can get more information on this brand new, game-changing project:
http://mikejanthony.com/readymadebusiness
This company truly is CHANGING THE GAME, and you're going to want to be a part of it.
See you inside,
Mike J Anthony
---
About Mike J Anthony
I am an online entrepreneur from the Atlantic City, NJ area who enjoys affiliate marketing, e-commerce, cooking, movies, reading, travel, playing games, investing, and making money online. I am currently working on a worldwide project designed to get everyone involved PAID. Its a <a href="http://mikejanthony.com/onpassive" target="_blank">revolutionary new internet marketing solution</a>, completely proprietary, and only for insiders. Membership is by invitation only. If you want to know more, <a href="http://mikejanthony.com/onpassive" target="_blank"><u>go here</u></a>. Another method I like, which many people also love, is using Amazon to flip books. With the right software, you can make great money <a href="http://mikejanthony.com/zenarbitrage" target="_blank">buying and selling used books</a> on Amazon, and its something not a lot of people are doing either. <a href="http://mikejanthony.com/zenarbitrage" target="_blank"><u>Get more info on that here</u>.</a> And for your retirement planning, consider investing in a precious metals/cryptocurrency IRA. <a href="http://bitcoincryptoira.com" target"_blank"><u>Click here for your free gold/cryptocurrency investment kit</u></a>. Regards, Mike J Anthony