Leased Ad Space
simple, fast, effective traffic
JOIN NOW
$9.97 will get you
A Recurring Solo Ad
Commissions paid since launch
over $271,348
Retirement Woes: More Retirees Are Unable to Retire
Published by Mike J Anthony — 1-15-2018 at 4:14 PM UTC
---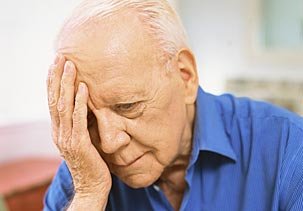 Retirement Woes: More Retirees Are Unable to Retire
Retirement is a word that is becoming more and more obsolete. Most employers nowadays only offer defined contribution plans as opposed to the defined benefit plans they used to offer in 1985. This lowers the cost and liability for employers but it has left more and more retirees unable to retire since they have been forced to provide for their own retirement with little to no knowledge of how to do so.
They have also been forced into the stock market with defined contribution "401(k)"s with little to no knowledge of stock market investing and limited choices in these plans to begin with.
Alan Greenspan once said that the average American "needs to increase their financial education exponentially". This leaves many would-be retirees without enough savings to live on and is helping to maintain high unemployment levels for millennials.
Large U.S. employers continue to eliminate traditional pension plans that pay retired workers a monthly lifetime pension in favor of defined contribution and hybrid plans that offer lump-sum payments at retirement, according to a recent survey HR consulting firm Towers Watson.

Among Fortune 1000 companies, only 11 percent still offer a traditional pension plan to newly hired salaried workers, down from 14 percent in 2011 and continuing a long slide from 90 percent in 1985. Conversely, in 1985 only 10 percent of those companies offered only a defined contribution plan to salaried workers — today that figure stands at 70 percent.
---
About Mike J Anthony
I am an online entrepreneur from the Atlantic City, NJ area who enjoys affiliate marketing, e-commerce, cooking, movies, reading, travel, playing games, investing, and making money online. I am currently working on a worldwide project designed to get everyone involved PAID. Its a <a href="http://mikejanthony.com/onpassive" target="_blank">revolutionary new internet marketing solution</a>, completely proprietary, and is changing the way we internet. If you want to know more, <a href="http://mikejanthony.com/onpassive" target="_blank"><u>go here</u></a>. Another method I like, which many people also love, is using Amazon to flip books. With the right software, you can make great money <a href="http://mikejanthony.com/zenarbitrage" target="_blank">buying and selling used books</a> on Amazon, and its something not a lot of people are doing either. <a href="http://mikejanthony.com/zenarbitrage" target="_blank"><u>Get more info on that here</u>.</a> Regards, Mike J Anthony