Leased Ad Space
simple, fast, effective traffic
JOIN NOW
$9.97 will get you
A Recurring Solo Ad
Commissions paid since launch
over $271,348
One of the Easiest But Most Ignored Ways to Profit With Amazon
Published by Mike J Anthony — 4-22-2019 at 3:32 PM UTC
---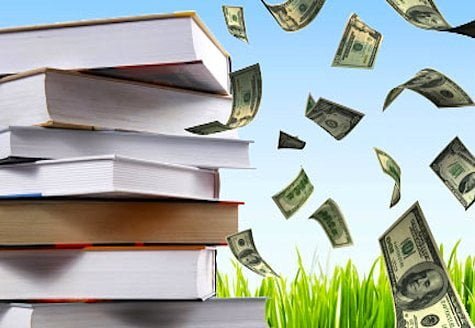 This business model is not trendy, nor glamorous, and is almost completely ignored by the masses, but it sure is profitable.
But this is a good thing for YOU because its your opportunity to finally make money online where others often ignore this.
Let me explain...
There are many ways, and ways within ways, to sell things on Amazon...
Direct Listings...
Amazon Affiliate...
Wholesale Arbitrage...
Retail Arbitrage...
Fulfillment By Amazon (FBA)...
Many people have, and do, profit immensely from one or more of these Amazon methods, and many have created 6 and 7-figure businesses from ALL of them.
The bottom line is: Partnering with Amazon is a great way to start or maintain a business online.
I continue to believe that Amazon provides what is arguably the #1 opportunity for the average person to become successful as cheaply as possible.
For one thing, its no big deal to Amazon to make you a millionaire, if you want to be. Why?
Amazon makes BILLIONS per quarter...that's every 4 months.
From this CNN report, titled Amazon Profit Tops $2 Billion For The First Time, from July 26, 2018:
"[Amazon] earned $2.5 billion in profit for the three months ending in June, a staggering jump from the $197 million it posted in the same period last year."
$2.5B in 3 months? Gadzooks! Can you now see how millionaires are made on their platform and Amazon thinks nothing of it?
They welcome it because when you make money, they make money!
The happier their partners are, the more money they make. So it makes sense to partner with Amazon, and for them to partner with YOU.
As I eluded to earlier, there are many ways to partner with Amazon and they are all great, but 1 particular way is completely overlooked, yet its just as potentially profitable as the others.
I would say it possibly has even more potential because of the fact that it is largely overlooked.
Remember how Amazon first got its start? They started out by selling books!
This is what is most overlooked: the Amazon book buyback program.
You can actually partner with Amazon by participating in a method, called Online Book Arbitrage, which uses the Amazon book buyback program by simply finding and sourcing books at a low price and reselling them on Amazon for a higher price.
These books do not have to be new books either because Amazon will buy back used books as well, since this deal is part of their overall Trade-In program.
You keep all the profits and its easy to do.
Where the Online Book Arbitrage via Amazon method is concerned, there is no better service in the business than Zen Arbitrage.
The Zen Arbitrage service automates the arbitrage part of things and makes it easy for anyone to profit with book arbitrage using the Amazon book buyback program.
This is the automated advantage you need to make continual profits from Amazon's "secret" business model.
Zen Arbitrage uses an automated tool which finds cheap books for you with little to no competition, relists them at your higher Fulfillment By Amazon (FBA) listing price, and you profit.
It's that simple.
Most people do not think they can profit this way and that's why more people are not using this method. Yet Amazon became a monster company by doing this very thing.
People also do not know how to get started with this, so lack of knowledge is another reason why this method is largely ignored.
ZA gives you all the knowledge you need with awesome real-time Support.
Zen Arbitrage makes it easy to get started and hone in, like a highly focused laser, on cheap offers from other sellers with little to no competition.
Then you turn around and resell them on the same site for higher prices and pocket the difference.
You can do this yourself manually but it is a tedious, inefficient process, and therefore, many people ignore this.

But with Zen Arbitrage, you can completely automate the process, and the profits are as good as YOURS for the taking.
With the ZA service, you'll be using Amazon's Fulfillment By Amazon (FBA) program to buy and sell profitable books online.
Using the FBA program means that once you list a book, Amazon handles everything else.
You never even touch a book yourself!

How great is that?!

And you can do this from anywhere, from your beach chair if you want to, since its all totally online.
Remember that Amazon started out as an online bookstore, so you will be returning to its roots that made it great, while most others ignore this forgotten opportunity.
If you want to finally make money online, do what Amazon did over 25 years ago: get into the book business.
Find out more about Zen Arbitrage here...
Mike J Anthony
P.S. People still buy books. Until they stop buying books, you can be profitable with book arbitrage on Amazon. If you have any interest in online book arbitrage, then you need this tool, no question about it. Go here now for more info.
---
About Mike J Anthony
I am an online entrepreneur from the Atlantic City, NJ area who enjoys affiliate marketing, e-commerce, cooking, movies, reading, travel, playing games, investing, and making money online. I am currently working on a worldwide project designed to get everyone involved PAID. Its a <a href="http://mikejanthony.com/onpassive" target="_blank">revolutionary new internet marketing solution</a>, completely proprietary, and is changing the way we internet. If you want to know more, <a href="http://mikejanthony.com/onpassive" target="_blank"><u>go here</u></a>. Another method I like, which many people also love, is using Amazon to flip books. With the right software, you can make great money <a href="http://mikejanthony.com/zenarbitrage" target="_blank">buying and selling used books</a> on Amazon, and its something not a lot of people are doing either. <a href="http://mikejanthony.com/zenarbitrage" target="_blank"><u>Get more info on that here</u>.</a> Regards, Mike J Anthony