Leased Ad Space
simple, fast, effective traffic
JOIN NOW
$9.97 will get you
A Recurring Solo Ad
Commissions paid since launch
over $271,348
401K Retirement: A Pipe Dream for Millions of Americans
Published by Mike J Anthony — 10-24-2018 at 5:05 PM UTC
---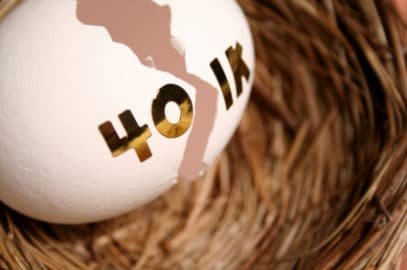 After a the last market crash, the news reporting TV show, 60 Minutes, went out and starting talking to the public about the state of their 401Ks. Such market crashes are a regular occurrence and another one is right around the corner, which is expected to be much worse than the preceding one in 2008.
In this environment, 60 Minutes profiled a segment on 401k retirements and how they are not working for millions of workers across the country. In typical 60 minutes fashion, the reporter talked to people on both sides of the issue: employees themselves and one of the leading Washington lobbyists for the mutual fund industry, which receives huge benefits from the 401k plan.
The show pointed out that 401k plans have several fees that are not even disclosed on the prospectus. Some are listed in there but others are not. The mutual fund industry seems to be just fine with this lack of transparency. Any attempt at complete transparency, such as a government bill forcing them to do so, is met with powerful backlash from the mutual fund industry's lobbyists and such a bill never reaches the legislation floor.
401k Retirement Shenanigans?
This particular show made me hopping mad, mad, mad! This is because one of the interviewees was a 54 year old single woman who worked as an executive assistant for 30 years and has little to show for it.
Her 401k has lost more than half its former value a time when she is looking for employment and not too far from retirement herself. She started crying during the interview as she reflected on the fact that her 401k retirement is looking more like a pipe dream.
---
About Mike J Anthony
I am an online entrepreneur from the Atlantic City, NJ area who enjoys affiliate marketing, e-commerce, cooking, movies, reading, travel, playing games, investing, and making money online. I am currently working on a worldwide project designed to get everyone involved PAID. Its a <a href="http://mikejanthony.com/onpassive" target="_blank">revolutionary new internet marketing solution</a>, completely proprietary, and is changing the way we internet. If you want to know more, <a href="http://mikejanthony.com/onpassive" target="_blank"><u>go here</u></a>. Another method I like, which many people also love, is using Amazon to flip books. With the right software, you can make great money <a href="http://mikejanthony.com/zenarbitrage" target="_blank">buying and selling used books</a> on Amazon, and its something not a lot of people are doing either. <a href="http://mikejanthony.com/zenarbitrage" target="_blank"><u>Get more info on that here</u>.</a> Regards, Mike J Anthony