Leased Ad Space
simple, fast, effective traffic
JOIN NOW
$9.97 will get you
A Recurring Solo Ad
Commissions paid since launch
over $271,348
Everyone looking to join a network marketing company wants the proof right? Well, I got ya covered!
Published by Seely Clark — 6-29-2018 at 8:37 PM UTC
---
Hey my friend,
You have seen the company and it's vision....
You have the belief that it is possible
and that this is real...
You're 99% of the way there
But....Sometimes you just need proof.
Well, here it is: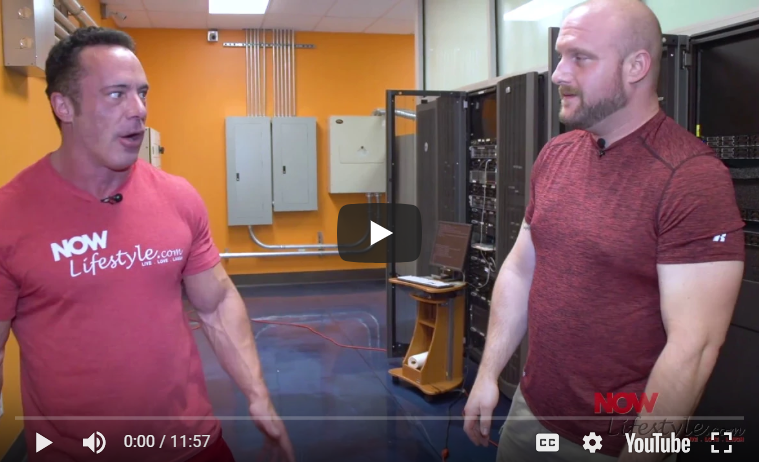 You see, I was a skeptic too!
I had "known" Joel and his company, GVO, since I started online
in 2010 and had used the products for years and loved them...So I
knew him/GVO already...as much and as well as you can know
someone and their company online....
So when NLS was born, I was in All In INSTANTLY!
Because I had seen the vision of NLS and already knew the
integrity and passion that was being brought to the table at NLS.
Once I retired from nursing November 2017 and began working NLS
exclusively, my wife Liz and I hit the road in our RV to start
living the life we'd always wanted...
Just before we left, I got an invitation from Joel to come down
to the Now LifeStyle HQ and meet him and see the HQ in person.
(Apparently I had made an impression!)
Which was a perfect opportunity because I was your typical hard
headed Yankee from Maine who has a finely tuned BS detector....
so I wanted to go in and see if anything set it off... I just
wanted to meet him and hear and see things with my own two eyes
and ears.
I was 99%of the way there....
I had already seen the vision and was working the business and
loving it!
But I still...yes, STILL wanted proof- I wanted to meet him and
see for myself.
So I went to the HQ with fresh batteries in my BS detector and...
NOT A PEEP was heard from the hair triggered BS detector!
I had PROOF within 30 seconds of meeting Joel, his wife Ilona,
and his staff at Now LifeStyle that this was, in fact, the real
deal!
I expected that me and my wife Liz would be there part of that
evening, and maybe the next morning for a bit, and then we'd head
out to continue our road trip...
Well, as it turned out, we ended up having several outings,
spending time at the HQ, and at dinners, and even just hanging
out with Joel, Ilona and the kids... all in all Liz and I were
there for about a week.
It was AMAZING...
I remember sitting there on one of the couches in the lobby of
NLS on that first night when I met Joel-
Joel was seated on the other couch that was on the other wall-
We were talking and doing the whole get to know you thing...
The first thing I felt was the sincerity and the passion that
were evident in his voice and demeanor when talking about the
people in his business and he was telling me how he wanted to
save lives and change the world with Now LifeStyle.
You could see it plain as day- his mind was going a mile a minute
obsessing about how to make NLS better, more efficient, and
easier to use for everyone involved- for the newbie affiliates,
veteran marketers, customers who are gym rats already, customers
who have never touched a weight or haven't in years...
So, if you're still wondering, still want proof, it is right
there at the top of this page.
I can't take you to Texas myself but I can give you the tour I
did while I was there and show you around.
If you haven't joined us yet, you really should...we are truly
like family...
Join the family here.
There is NO OTHER company that cares as much and does more for
their people than Now LifeStyle.
Like I said, come join our family here at Now LifeStyle.. We'd
really love to meet you and help you change your life for the
better, forever.
Talk to you again soon, have a great day!
Your friend,
Seely Clark IV

If you have any questions, you can feel free
to contact me at the details below:
email: support@seelyclark.com
Skype:seelyc4
phone: +12076599949
Facebook: https://www.facebook.com/seely.clarkiv
---
About Seely Clark
I live in Bangor, Maine and I worked full-time as a RN at a local hospital. In 2010 I started working online Part-time after my mother was disabled by a heart attack. I wanted to build extra income to help with her health care. What started as a way to make extra income has grown into a passion! Over the last several years, it has started to come together for me. I am now able to work online full time It is AMAZING! Over the years I have learned a great deal about marketing on the Internet. I have learned many things that don't work and and much that DOES work. One thing I have learned is that for me to succeed, I have to help others succeed. So now my focus is on teaching others what I have learned works so that they can avoid the money wasting struggles I went through and finally start making money on the Internet.