Leased Ad Space
simple, fast, effective traffic
JOIN NOW
$9.97 will get you
A Recurring Solo Ad
Commissions paid since launch
over $271,348
Why WE are different than any other online business in history, and why we call this our second home...
Published by Seely Clark — 12-10-2018 at 4:50 AM UTC
---
This just goes to show how much of a family we are here at NLS!
After a HUGE event, Joel and Mike were still rocking a webinar
the very next day!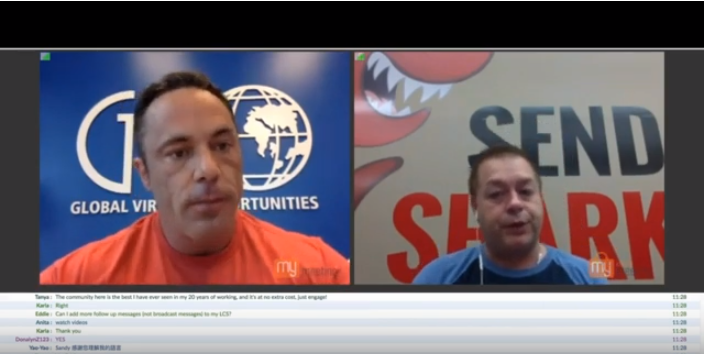 The event was so amazing that even after two months I am still
reeling from the swirl of events and tons of amazing people that
I met!
One of the coolest parts was that many of the people that went to
the first National Event weren't even on the same team!
But guess what?!
It Didn't flippin' matter!
We all told our stories and shared things about ourselves-
Good times and good food was had by all, we could really kick back
and shoot the breeze.....
We talked about our history, our "why", building our personal business, how
we build it, traffic, teaching others, even our favorite
workouts...
We even helped others who were brand new- regardless of whose
team they were in or how they came to be part of the NLS family!
That's NOT something that you see at some other events...trust
me!
At other events that I have been to in the past there is usually
some animosity and (not so) "friendly" competition.....
about whose way is best and why "my team is better than yours."
...
all that kinda BS flying around...
Well that was not the case here!
We were, and still are just like one big family.
Because we all have the same dream... the same vision...
That vision is to TRULY help other people build a better life for
themselves!
When that is your driving force, separate or different teams don't mean SHIT-
EVERYONE becomes part of the same team!
You don't have to take my word for it- I have proof here...
Watch the video above and see what we are all about!
You can join us
here:
http://nowlifestyle.com/prelaunch/amazing_simple/?id=clarkie44
If you have questions, contact me direct at +12076599949 or at
support@seelyclark.com and I'd be happy to tell you more!
Have a GREAT night and remember,
Don't be afraid, Live FREE!
---
About Seely Clark
I live in Bangor, Maine and I worked full-time as a RN at a local hospital. In 2010 I started working online Part-time after my mother was disabled by a heart attack. I wanted to build extra income to help with her health care. What started as a way to make extra income has grown into a passion! Over the last several years, it has started to come together for me. I am now able to work online full time It is AMAZING! Over the years I have learned a great deal about marketing on the Internet. I have learned many things that don't work and and much that DOES work. One thing I have learned is that for me to succeed, I have to help others succeed. So now my focus is on teaching others what I have learned works so that they can avoid the money wasting struggles I went through and finally start making money on the Internet.