Leased Ad Space
simple, fast, effective traffic
JOIN NOW
Commisions paid since launch
over $240,904.00
Earn Instant
BITCOIN PAYMENTS!!
$7 will get you
A Recurring Solo Ad
82504 page hits
Red Diamond Elite™ and Active Red Diamonds
---
Red Diamonds are without a doubt the cream of the crop. They're the role models and mentors. We're proud, and profoundly humbled to help celebrate their dedication and success by highlighting them here! We highly encourage you to visit their blog postings by clicking on the links below, as these people are 100% committed to their own success, and in helping others! Their blog post could offer you much needed guidance in your own success. But we don't stop there. We, the owners of LAS, are constantly driving traffic to this page 24/7 to honor their commitment to excellence. They are true leaders and deserve our recognition!
We're proud to highlight two randomly selected Red Diamond Elite™ members from the pool of 10! We also have a dedicated RDE highlight page in the works that should be released very soon!
JOSHUA DOMSKY (JDomsky)
---
I've been involved in Affiliate Marketing for 9 years now! Before that I was struggling to earn reliable income jumping around from 9-5 to 9-5 earning low wages and working at places I didnt like. Once I started in the Online Marketing Business I never looked back. I enjoy what I do and it provides me with both financial stability, and lots of free time to enjoy the things I love doing in life, and I want the same for you too!! I've been learning more and more about Cryptocurrencies lately, mainly about the most popular and most used which is Bitcoin, but i'm also learning more about other ALT Coins since there's hundreds of them in the market! I'd consider myself a novice but I know enough right now to know that these are going to have a huge impact on societies worldwide, and can have a huge role in helping people come out of poverty, and out of the biggest scam on earth known as the Central Banking Institutions. For business owners it's going to have a huge impact in doing business, especially on a global scale because the technology behind them offers unlimited opportunities. I'm learning more each day and i'm really excited about everything that has to do with Cryptocurrency. So I decided to share my journey with everyone in hopes of helping others and encouraging others to get informed about Bitcoin and all Cryptocurrencies. Subscribe to my YouTube channel here - https://tinyurl.com/JoshDomskyYouTube
Recent Blog Posts
---
Published on 5-22-2017 at 8:27 AM UTC by JOSHUA DOMSKY
---
AllAdsWork is a Global a... (continue reading →)
Recent Solo Ads
---
Sent on 4-19-2018 at 1:08 AM UTC
---
TrafficAdBlast Grand Opening, the first Online Advertising Platform and Revenue Sharing Website based in R... (continue reading →)
Sent on 4-16-2018 at 11:30 PM UTC
---
Hey there Friend,
Thanks for your interest in AllAdsWork! AllAdsWork is a Global... (continue reading →)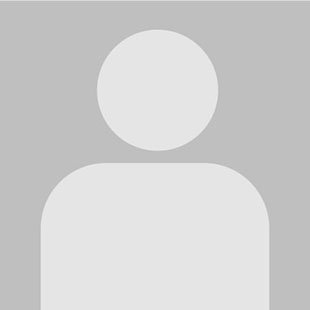 Marry Sugutskaia (Marrin)
---
This member hasn't told us anything about themselves yet! Encourage them to do so!
Recent Solo Ads
---
Sent on 4-19-2018 at 2:21 AM UTC
---
The VivAds - Shorten URLs and Get paid for shared links referral program is a great way to spread the word of this great service and to earn even more money with your short links!
Refe... (continue reading →)
Recently Active Red Diamonds
We're happy to highlight the content of our most recently active Red Diamond members! This list includes all members who have posted new content to their personal blogs, ordered by who has made the most recent posts.