Leased Ad Space
simple, fast, effective traffic
JOIN NOW
Earn Instant
BITCOIN PAYMENTS!!
$7 will get you
A Recurring Solo Ad
Commisions paid since launch
over $235,052.00
65700 page hits
Red Diamond Elite™ and Active Red Diamonds
---
Red Diamonds are without a doubt the cream of the crop. They're the role models and mentors. We're proud, and profoundly humbled to help celebrate their dedication and success by highlighting them here! We highly encourage you to visit their blog postings by clicking on the links below, as these people are 100% committed to their own success, and in helping others! Their blog post could offer you much needed guidance in your own success. But we don't stop there. We, the owners of LAS, are constantly driving traffic to this page 24/7 to honor their commitment to excellence. They are true leaders and deserve our recognition!
We're proud to highlight two randomly selected Red Diamond Elite™ members from the pool of 10! We also have a dedicated RDE highlight page in the works that should be released very soon!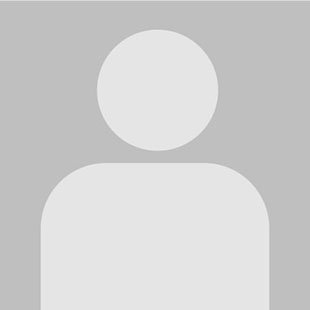 Marry Sugutskaia (Marrin)
---
This member hasn't told us anything about themselves yet! Encourage them to do so!
Recent Solo Ads
---
Sent on 11-19-2017 at 12:34 PM UTC
---
I have a special report for you today.
It's called "One Signup A Day Strategy".
No optin needed. No gimmick.
Simply download the pdf file and learn the tricks.
https://w... (continue reading →)
Sent on 11-15-2017 at 4:41 PM UTC
---
Detals: http://trackr.leadsleap.com/7966476l... (continue reading →)
---
I am a very understanding person who likes to keep things simple. I believe in honesty, integrity and transparency. My favorite saying is "I am too blessed to be stressed."
Recent Solo Ads
---
Sent on 11-20-2017 at 2:21 AM UTC
---
Hi Friend
Check this out!! This is so Hot right now! Profit sharing included!
Was introduced to this new program that is great for persons looking to earn Bitcoin fast & saf... (continue reading →)
Sent on 11-17-2017 at 2:04 AM UTC
---
Hi Friend
Do you want to grow your bitcoin?
Turn $25 in Bitcoin into $6,400 in Bitcoin Over and O V E R!! We have paid out over $53,000 in Bitcoin to our Members since 10/24/201... (continue reading →)
Recently Active Red Diamonds
We're happy to highlight the content of our most recently active Red Diamond members! This list includes all members who have posted new content to their personal blogs, ordered by who has made the most recent posts.
---
Dr. Bryan Stoker is a full-time, licensed Principal Engineer for the federal government and the Founder & President of Lifestyle Publishing. Dr. Stoker has been an avid student and practitioner of personal financial management and investing for over thirty years. Dr. Bryan Stoker launched Lifestyle Publishing in 1993 to offer unique information for personal financial management and investing. He expanded his business onto the Internet in 1996. Recently, Dr. Stoker launched a powerful new program called Lead Science for generating leads and list building. He is currently creating a new program that enables you to make money on hundreds of affiliate programs even if you don't buy or promote them. Details are available at http://autopilot101.com/leadscience/index.htm?hop=lspublish
Recent Posts
---
Published on 12-21-2016 at 9:43 PM UTC by Bryan Stoker
---
Would You Like To Add 50 Leads To Your List Everyday Guaranteed ...
Get Paid $5 Each ... And Generate A HUGE Monthly Income In As Little As 30 Days?
Are you... (continue reading →)